From Scratch to Hatch
Webinar in English


"Whether you're an entrepreneur, an employee, a student, a homemaker, a writer, it's time to start forgetting about all the ways the world has promised you safety and comfort." – James Altucher
Most crisis are unforeseen and, when they drop upon our normality, we get confused and unsure what to do next. What is my direction? Where should I go from here? What is my next goal? These are just some of the questions that we ask ourselves these days.
Times like these are perfect for stepping out of our comfort zone. We are even pushed to do so. We feel uncomfortable in new and unfamiliar context. However, being uncomfortable is a sign of success. It means you are growing! And THAT is an encouraging first step.
In this webinar we will explore options on how to guide our growth in the desired direction
Date and time: May 6th 12pm CET

Please register in advance - zoom link will be provided before the event: http://www.atriagroup.cz/from-scratch-to-hatch-webinar-in-english/
No matter if you are an entrepreneur or intrapreneur, an employee or a student, this is a perfect moment to work on your personal brand and develop your projects or business from zero to one => from scratch to hatch!

During this webinar we will cover:
Positioning myself in the organization or on the market
Building my personal brand
Defining my target group
Strategy development
PEDJA JOVANOVIC, MCC (ICF)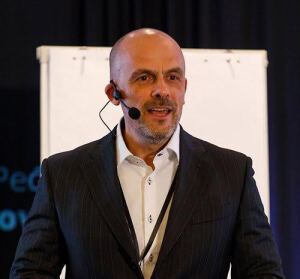 Pedja Jovanović – an Entrepreneur, High Performance Coach, Trainer and Mentor who always challenges the status quo. As  entrepreneur, he changes the world by changing himself. He is a senior partner at Atria Group, mainly focused on international business development. His superpower is strategic thinking. As trainer he always challenges himself and the others to reach the highest standards. As ICF-MCC coach devoted to transformation and continuous improvement, he is coaching individuals, groups and mentoring developing coaches during their ICF credentials journey. Pedja works with companies and individuals around the world and loves what he does. Main areas of expertise are: coaching, NLP, leadership development, effective communication, sales and presentation skills.