Ing. et Bc.

Emilie

Valentova

,

MBA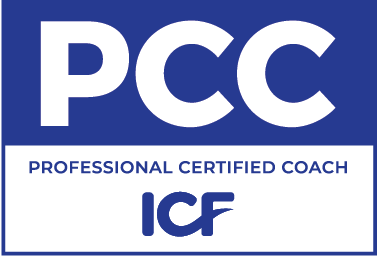 The best performers in the world have a leadership coach who challenges their perspective, holds them accountable, and has their back as they reach new levels of success. 
I've successfully supported hundreds of clients and I cannot wait to hear your story and make something amazing happen.

How do I help leaders deal with today's complex environment in practice?
Many executive coaches follow the traditional, step-by-step, solution-orientated performance coaching approach. I do it differently.
First of all, it is crucial for today's leaders to have a space where they can engage with radical candor, show their dark side and vulnerabilities. A space where they do not have to play any role or demonstrate perfection and worthiness. A space where they can be seen and heard the way they truly are without a mask. It leads to self-liberation and growth.

Secondly, my clients are very smart executives who expect that they can solve their challenges rationally. I tell them, if this could have been solved rationally, you would have already solved it yourself. You need to also engage your body, your emotions and your intuition. If you want to grow and to be able to navigate complexities, you have to step outside of the cognitive and rational. To get you there, I leverage a set of techniques based on the latest neuroscience research.

Once you take your mask off, discover new insights and raise your awareness by having engaged your whole self, only then it's time to ask the most fundamental question: Who am I? What do I care about? What do I want to stand for? 
As Soren Kirkegaard puts it: What is the answer to what life purpose is? To be who we truly are. I help leaders get there.
I started my professional career as a top management consultant at McKinsey & Company, I helped my clients in Europe, the Middle East and Africa transform their business units, deliver commercial growth strategies and design leadership development programs.
My passion for leadership, human development and executive coaching led me to a London-based role as Principal at ghSMART, a top advisory firm specializing in people strategy and executive coaching for Private Equity investors.
Besides coaching top managers and founders of large companies, I teach government, military and NGO leaders in my own course at the Harvard Kennedy School.

Life happened along my professional journey, and I often speak with my clients about the moments when I had to find lost energy after a burnout or loss of a parent.

Specifické vzdělání kouče
Název
Vzdělávací instituce
Hodiny
Typ tréninku
Rok ukončení
Certifikát

Advanced Diploma in Executive Coaching

The Academy of Executive Coaching

131

ICF ACTP

2022

Náhled

Post-graduální program na prestižní londýnské instituci

The Power of Embodied Transformation

Coaches Rising

28

ICF CCEU

2020

Náhled

The Neuroscience of Change

Coaches Rising

33

ICF CCEU

2020

Náhled

The Art of Developmental Coaching

Coaches Rising

22

ICF CCEU

2019

Náhled